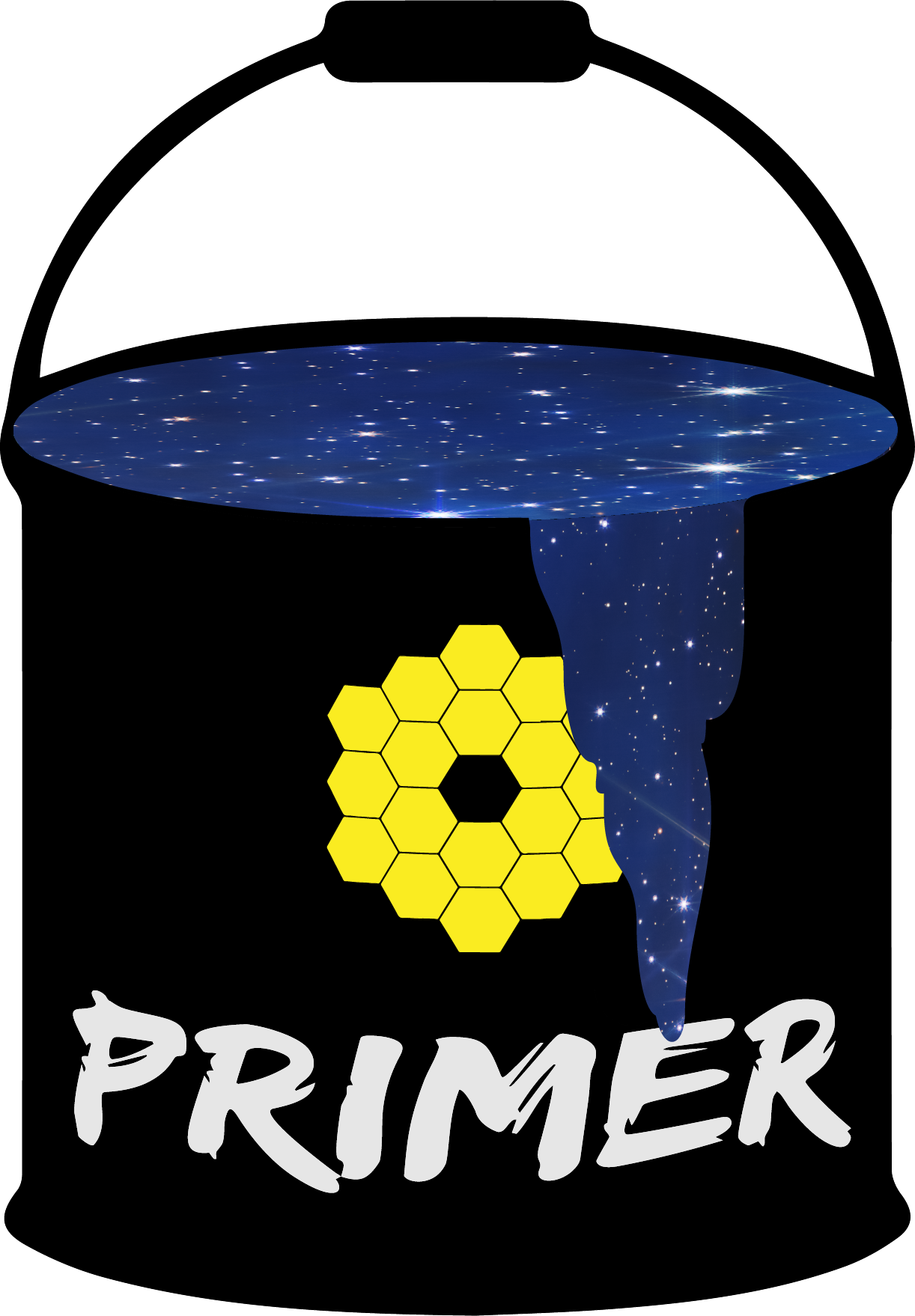 PRIMER will revolutionize our knowledge of galaxy and black-hole formation/evolution out to the highest redshifts yet probed. Moreover, executed early in the JWST mission, PRIMER will yield a wealth of new high-redshift targets for follow-up spectroscopy with JWST in subsequent cycles, and with the Atacama Large Millimeter Array (ALMA).
The key scientific goals of PRIMER are illustrated by the figures below. See also the figures on the page about the Observations.
The official program information for PRIMER (GO 1837), including the Public PDF, is available from STScI.